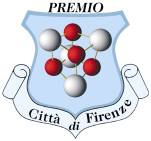 The award "Premio Città di Firenze sulle Scienze Molecolari" was established in 2002 from an idea born at the Scientific Pole of the University of Florence and in particular at the Magnetic Resonance Center (CERM) by initiative of the late Prof. Ivano Bertini. It is intended as a tribute of the City of Florence to the scientific world and to the commitment of the researchers to the improvement of the future of mankind.
It is an occasion to solicit for the interest of the public opinion on the importance of the scientific research for the development of the Country and to the benefit of mankind.
Since 2002 the award promotes cultural values that encourage innovative behavior, stimulating the attention and interest of the city community and bringing to its attention examples of cutting-edge scientific research, with the aim of showing how a research of excellence has direct implications in fields of common interest which may be such as sustainable energy or health, and how it contributes to the development and creation of spin-off with skilled employment in technologically advanced sectors.
One of the aims of the award is to build a solid and lasting bridge between scientists and the broader public of citizens who often tend to perceive scientific research as a reality distant from everyday experience.
The award is given to molecular scientists in recognition of their contribution to the scientific progress. The winners of the past editions are all prominent figures in their field of research, ranging from biophysics, to energy problems, from molecular genomics to the most modern applications of chemical research in pharmacology and diagnostics.
Recipients of the Award
2021- Alberto Mantovani
Direttore Scientifico IRCCS Istituto Clinico Humanitas,
Professore Emerito Humanitas University
2018 - Emmanuelle Charpentier
Max Planck Institute of Infection Biology, Berlino
2016 - David Stuart
University of Oxford (UK) e Director of Life Science at Diamond Light Source Synchrotron, UK
2014 - Peter Friedl
Radboud University Nijmegen, NL e University of Texas Huston, TX - U.S.A.
2013 - Karl Deisseroth
Stanford University - Howard Hughes Medical Institute, CA - U.S.A.
2012 - Pier Giuseppe Pelicci
Istituto Europeo di Oncologia e Università degli Studi di Milano
2011 - Ada Yonath
Weizmann Institute of Science Rehovot - Israele
Premio Nobel per la Chimica nel 2009
2010 - Michael Graetzel
Ecole Politechnique Federale de Lausanne – Svizzera
2009 - Ad Bax
National Institutes of Health Bethesda, MD - U.S.A.
2008 - J. Craig Venter
Chairman & President J. Craig Venter Institute, MD - U.S.A.
2007 - Janet Thornton
European Bioinformatics Institute, EMBL, Hinxton - UK
2006 - Harry B. Gray
California Institute of Technology (CalTech) Pasadena, CA – U.S.A.
2005 - Robert C. Gallo
Institute of Human Virology University of Maryland Baltimore,
MD – U.S.A.
2004 - Robert Huber
Max-Planck Institut fur Biochemie, Martinsried - Germania
Premio Nobel per la Chimica nel 1988
2003 - Rino Rappuoli
Responsabile ricerca, Chiron S.r.l. - Siena
2002 - Edoardo Boncinelli
SISSA - Trieste